MELANIE SCHWIER is a Film Producer and Screenplay Writer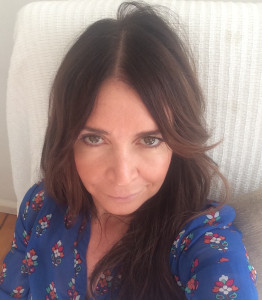 My love for all kind of stories – documentary, fiction and real life, my fascination for travelling and outdoor adventures and my curiosity for people and their stories, drove me into the film industry. I started working in the film industry around the world – always in search of new challenges and fresh inspirations.
Meanwhile, I look back to more than a decade of being a Producer and Filmmaker.
I have extensively filmed and worked in South America – and I have deeply fallen in love with the continent and its people  – most of all for producing adventure documentaries such as a motorcycle journey from Peru to Ushuaia in Argentina, a freeclimbers' adventure at the unique Mount Roraima that borders with British Guyana, Venezuela and Brazil and most recently a paragliders' attempt to fly from the Peruvian coast up to the Andes; inspired by the flight of wild condors.
Apart from my love to shoot documentaries, I have worked as commercial producer internationally and I am available for service production in Latin America, USA, Spain and Portugal.
Being also a screenplay writer, gives me the sensibility to accompany the creative process of story development.
European roots and years of living and working in South America, give me a good understanding when it comes to producing in foreign countries.
I currently share my time living between Europe and South Amercia and I am always able to travel and set up where the project does require it.
Give me a shout!
melanie@x-sights.de